Dedicated to the memory of:
My Mother, Madam Raliat Apeke Aibinu
Raliatu Apeke omo Olalonpe;
Sebi iwoni omo Iyeru okin,
omo oloffa mojo;
Olalomi omo abisu joruko;
Ijakadi loro Offa;
Ijakan ijakan ti won ja
loffa ni ike Olalomi;
Woni o se oju tani;
Olalomi ni o se oju eporo ninu oko;
O se oju ebe ni Offa;
Nba se oju oloko ninu oko;
Nba soji ebe loffa;
Oloko nba lawon;
Omo la ko pin dogba;
Okan o gbodo ju ikan;
Bi okan ju ikan;
Ogun lo ko won roro;
Akanmu nsele de leyin re oooooo
Akanfe Ki o wipe ko sun re o;
Amoke nki o wipe o digba ose oo;
Ajoke nki o wipe o digba o;
Akanbi nki wipe o digba kan na oo;
Apeke sun re oooo;
You can listen to the audio version of Oriki Offa from Kasali Remilekun Mariam on youtube here
My foster Father, Pa Isaac Adejare Odeniyi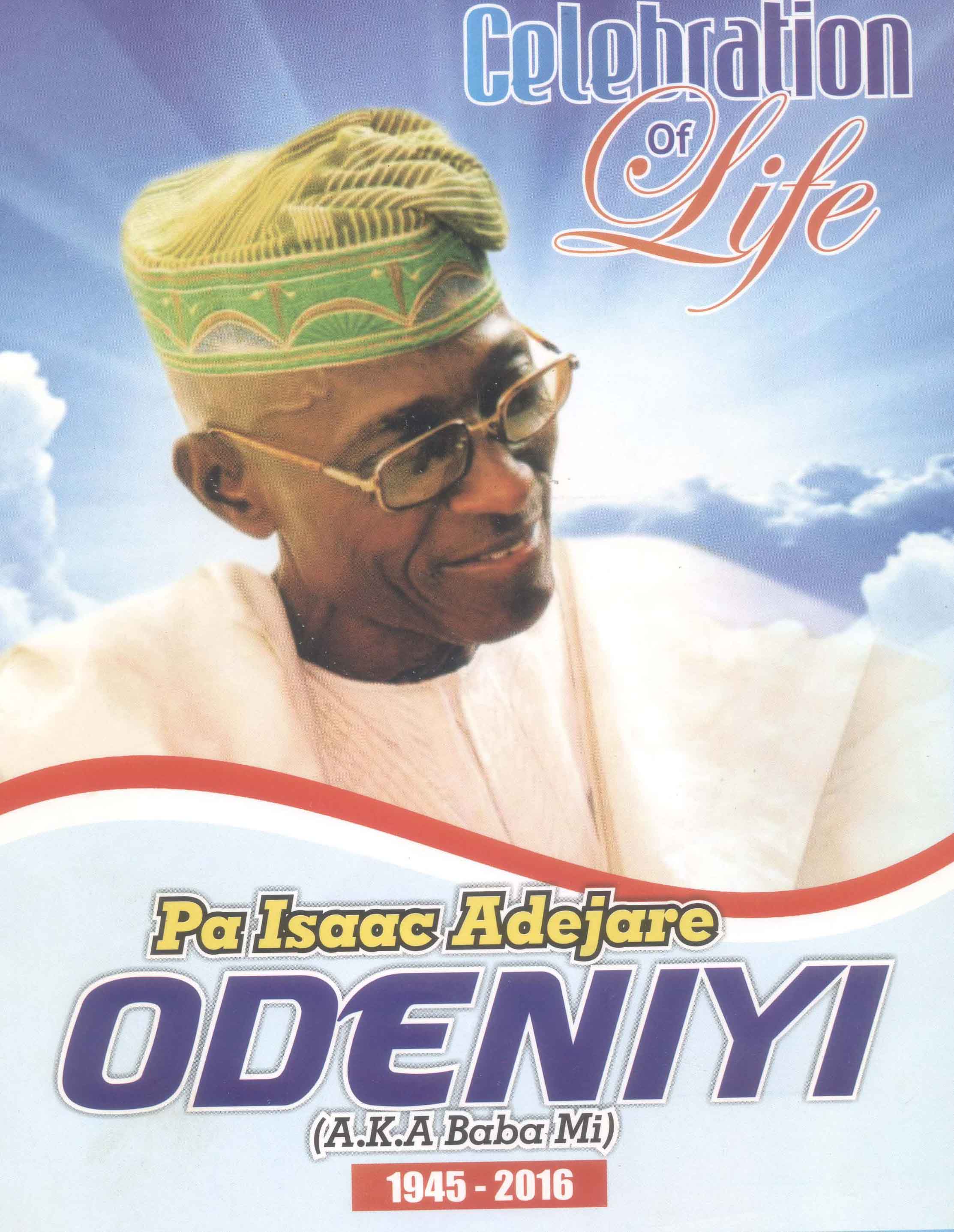 Isaac Adejare Atanda Odeniyi Edu.
Omo elepe ni Iseke,
Omo elepe oje ehoro, ko je ki ehoro obgbe inu oko
Omo elepe oje ekubu, ko je ki ekulu ogbe odan
Eyin ni ese oso fun ehoro l'orun
Ehoro ko ose wo igbe
Olujide mokanto oyin momo
Ogbe ile kale de idi ofi ti e o b aba iyanda ni ile
Sinsin aso ni nse wa ni ma rora,
A o ma pe sinsin nfo ohun bi enia
Sinsin Iyanda se wa pele.
Atanda Edu, sun re ooo
The Greatest Boxer of All Time (GOAT), Muhammed Alli.