Dear Friends and Collegues
"Prof. Aibinu Musa.
This is a Professor I am proud to say taught me in school. One of the things he told me was, " Never you say it is not possible" since that day my orientation changed. I started working with that mindset that there is nothing impossible. This has really helped me. I always say thank God for Prof. I learnt so much from him. He also taught me discipline and contentment. I celebrate you Sir. God bless you Sir, God bless your Family Sir, God bless Intelligence Mechatronics Plus (IMP), God Bless Futminna. Thanks sir for been there. I celebrate you Sir."
... Adejumo Abidemi
"Indeed you are a great man. You have made good impact in many peoples life. I also felt the impact of your knowledge when you lectured us Digital Signal Processing (DSP). May Almighty Allah be with you and make you a successful man in this life and the hereafter."
... Olanrewaju Adedamola Abdulhafeez
"Asalam, Dear prof. Sir.
You have been a mentor to me ever since I attended one of your lecture class. I know Allah is with you from the start, so I pray He wouldn't leave now. May the event be a successful one. Best wishes from Abdul Console."
... Abdul Console
"Prof. Musa Aibinu is a wonderful brother and friend. His academic prowess within a short eventful years is not surprising to me. From day one, I knew Musa will make it because of his doggedness, sincerity, commitment, dedication, humility and creative mind. He is very religious and loves to give back to the humanity. I pray Allah (SWT) to continue to assist him and grant his heart desires. Sky, Insha Allah, is the beginning of his success. Congratulations my brother and Baraka lahu fiihi.
Abdur-Rahman Balogun, S.A. Media to Hon. Abike Dabiri-Erewa, SSA to the President on Foreign Affairs and Diaspora."
... Abdur-Rahman Balogun
"Dear Professor Abiodun Musa Aibinu, your Today's Inaugural lecture was awesome. Today, You've Motivated many youths.
Today, You've Challenged many youths.
I have accepted this great challenges and I'll work on the motivations too.
Thank You sir!!!"
... Mahmud Ibrahim Abu Mutmainah
"I am not at all surprised that you are a professor already. You do not know me, but I remember that young man (almost boyish-looking) who gave us a lecture with all sorts of display at The Companion Joint Usrah in Ikeja. Baarakallahu feehi wa feekum. I identify with this success."
... Nojeem Jimoh
"Prof Aibinu is known for his unflinching passion for the good old hands on engineering. An engineer par excellence really."
... Dr Wasiu O. Popoola
"Dear Prof Sir, you have been a mentor and above all a father who have taught and showed me practically that possibility is just word coined form impossibility meaning anything impossible actually has the capability of possibility. Sir, you've motivated me from your character and behavior that patience and humility is the key through a successful gate way in life and that continuous hard work but not unnecessary hard work leads to a fruitful achievement of goals. Again Sir, I would end by saying congratulations on your inaugural lecture and may the almighty God grant your heart desires. I am very grateful sir for your positive impact in my new view towards life."
... Olatunji Eniola Ifeoluwa
" Prof, you are unarguably one of the most interesting personalities I have met in my life. You are indeed a mentor to the core and I really cherished your mentorship and leadership traits. Beyond a shadow of a doubt, you are a notable blessing to our generation and our system of education. You have actually made me to see impossibility as nothing and have implanted in me a high self esteem, shaping my thoughts and belief. Oga, you re-ignited my interest in IT and I shall forever remain grateful to you for all your help and support towards my career. At this juncture, let me kowtow to somebody I am very proud to call a teacher, a boss, and most importantly a father. I wish you more success in life. Barakallahu feeh."
... Sodiq Olanrewaju Akanmu
"Salaam Alaykum sir
Its my pleasure to write about you sir. The road to success is not straight, there is a curb called failure, a loop called confusion, speed bumps called friends. Red lights called enemies, caution light called family. But sir you have a spare called determination, an engine called perseverance, insurance called faith and a driver called ISLAM in which you make it to place called the land of success. I pray ALLAH (SWT) Continues to lead you sir to right part and the place of more success. Congratulations sir barakalahu fi
Looking forward to receive your lectures sir"
... Subuola mustapha muhammed
"Tahnih my Dato of Nigeria.. Barakallahu Feehi.. May this be the beginning of more success in sha Allah... Cheers!"
... Shakirat O. Raji
"Meeting you during my University days brought a new meaning of life, leadership and learning to me. You were more than a lecturer...with your skills you made what looked difficult very simple( Signal processing). Your simplicity, humility, zeal, commitment, and passion made you outstanding. You carried out innovative projects, initiated great programs, etc that the university is still benefiting from. Truly, your great achievements then and now will surely outlive you. Wishing your the very best in your presentation."
... Emmanuel Ozigi Victor
"It has been a great moment since I know you and knowing you. You are naturally leaders trainer by default. No day off my life that one of your admonitions will not ring in my memory " take ownership " , which means that we are equal to our problems and no excuse is entertained for failure and that our problems are solved by us and nobody else. Knowing you and known with you is no what money can buy. Thanks for the push, tutoring, guidance,modeling, ...I pray that almighty God should endow you with long and prosperity and wisdom to impact more on us for the betterment of us all. God bless you and your family."
... ISAH Ademoh
"Salam Dr Musa, I dont know if you still remember me or not, I'm one of your students in IIUM. As far as I know, you're a cheerful and knowledgeable person, and I personally think that the lecture will go smoothly. Remember back then, you come to class with the whistle, just to make us understand the topic more. I know you prepared a lot. And you always be. May Allah ease everything."
... Afiqah
"Sir am very happy you will be having this lecture, its a known fact that you have contributed a lot to the university community and to every one that have come in contact with you. Sir I must confess you are humble, focus and hard working you inspire a lot of us, you are an exception in the IT field and your innovations are indeed there to aid humanity. i must confess sir this word "Spiritual" really got my attention and my fingers are crossed. wish you the very best sir. may God continue to bless you"
... Yaddak Ezekiel Joshua
"Great site Prof! I trust your inaugural lecture will be a great success, will surely follow it online live. You have being a great motivation and model over the years, providing not just academic guidance, but have modeled how to live a life of impact real good. I love your brilliance, dedication, humility and openness. Your leadership skills are top notch, always leading from the front. You can push the best out of people, work very hard on achieving targets with them, and also relate and relax well with subordinates. At the end of the inaugural, when the hall stands for the ovation, know that I will be standing over here too! And many more than that hall can contain will be standing to you all over the world. HAVE A BLAST!"
...Michael Okwori
"Prof. Musa is an outstanding mentor, teacher and leader. He is a man that sees challenges as nothing. I will forever remember and cherish the knowledge and skills he impacted in me during my one year Nysc service under his leadership. Keep flourishing Sir".
...Tosin Olaitan Oyelade
"Congratulations......Egbo, Ore, Omoiya....congratulations...the journey of a million kilometers is easily covered by courage and determination...keep soaring, the sky is not even the limit....love you bro and keep up the good work....congrats once again".
...Salami Azeez Babatunde
"some people are made up iron but electroplated with gold... while some are made up of DIAMOND but electroplated with Iron..... prof. Musa is made up of JADE yet electroplated with BLUE DIAMOND ???? ....such are are find in d world..... clad am in your CABAL sir".
...Mohammed Luqman
"My first encounter with you as a person was a great one and the impressions will last forever. Indeed you are a father and a mentor. I pray Allah make your lecture a auspicious one and may he increase your type for us in the school. and to the muslim community at large.. ameen thuma ameen".
...Hameed jubril
"There exist two inspirations in human form that keeps inspiring me to pursue engineering to the highest cadre, you own a slot sir!. I can vividly remember our first encounter some years back at the electronics store. Your humility is inexplainable, i shall continue to appreciate those words of advice and encouragement. You inspire a lot of us. Do wish you a great inaugural lecture Prof. Kind Regards."
...Akinniyi Oluwasegun
"Sallam Prof Abiodun Musa Aibinu,
Congratulations on your achievements so far and i believe there are more coming in future.. You had taught me well not only in academics but also life.. You taught me to live at my best in this very challenging world.. Not to give up and always get ready to fail.. To keep on trying with a mindset "i can do it". Not to feel weak, but strive for excellence! Thank you for always being there when i need a teacher, a mentor, a friend and a brother. May Allah returns all your great deeds with a successful life now and hereafter."
...Sumaiyah
"Surely our prof is highly spiritually intelligent, remembered the day he was invited as guest lecturer at 500 level walima, arrived before the program started, sat humbly between the students that you could hardly recognise he is the prof we anticipating, then someone gently asked were is the lecturer, not knowing he was the one sitting next to him, he gently reply i am..the brother was amazed, and was short of words...truly you are highly spiritually intelligent sir and we are inspired"
...AbdulSemiu Abiodun Mudasiru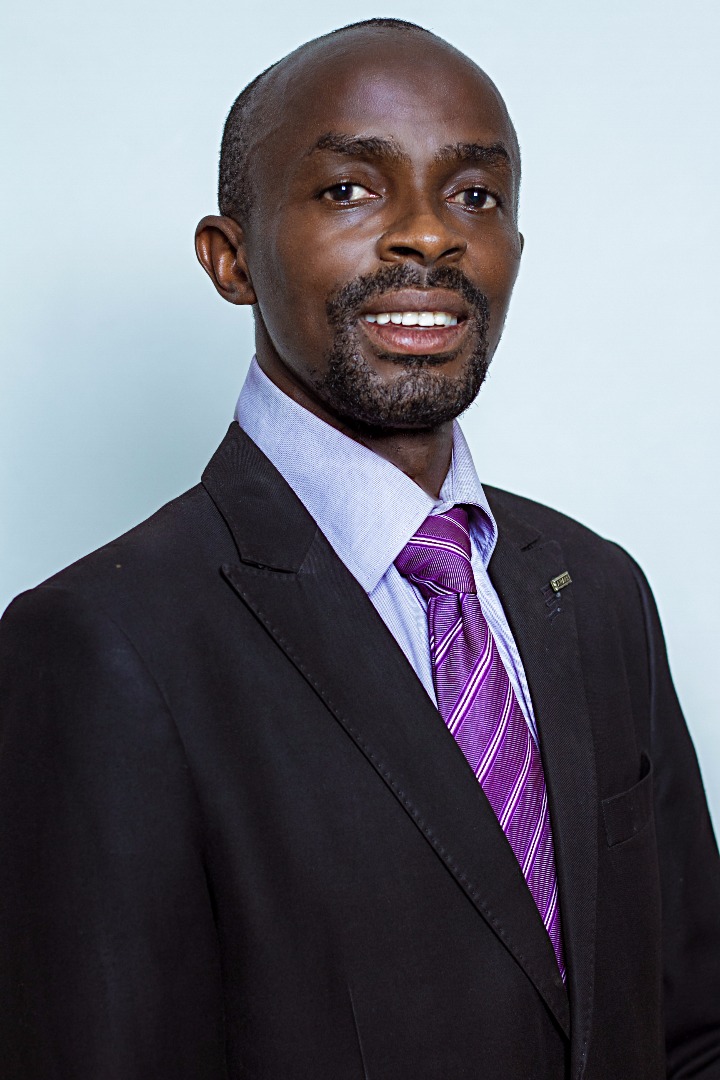 "Prof Musa Aibinu's life as a whole is an inspiration. Congratulations sir for the well deserved honor. BaarakaLlahu feehi Prof."
... SALAMI Babatunde Abiodun
"I had met the value attached to your name before I met you in person sir, and when I met you, I had no idea you were because of how accommodating the atmosphere was. I could sense excellence in every comment that was made and then I asked, who is he? As fate will have it, I became one of your masters student and one thing I took away is this: "if all you learn or know is written in a book, then you have not learnt anything yet". Every meeting with you even on the road is a lecture mind opening time. You made me see every problem have a digital solution. I remember in one of our lecture you said we should mention problems and then I jokingly said spiritual problems too?... and now am anxious to know the possibilities available in spiritual intelligence. if you have your way, you will give an inaugural lecture every now and then. May God prosper your ways and grant you more global recognition."
... Josephine Abogun
"It started when we were at Faculty of Technology, Obafemi Awolowo University as undergraduates. Your project at the Departmental Exhibition was the cynosure of many including myself. I said to myself, "This Brother will do better given the opportunity." And here you are today. You do not believe in impossibilities. I am proud of you and your family. May Allah continue to strengthen you and preserve you all on the Path of righteousness. I am waiting to the see the nexus between artificial and spiritual intelligence. Baarakallaahu fiihi. Congratulations on the achievement of this feat."
... Abu Ameenah Maruf Orewole
"As salaam alayk may Dear Musa Aibinu.
Just this afternoon at Solaat Suhur I came across Hajia Osunleke and requested from her the whereabout of her husband, Dr Shuaib Osunleke. Her response was "he is on his way to Abuja en-route Mina to attend your Inaugural Lecture". I exclaimed! that I was not aware of this. I asked her when it will come up and her response was "Tomorrow". At this it became clear to me I would not be able to attend. I felt some pain in my marrow but I could not help myself with any form of ANALGESIC to provide soothing effect. I have myself to blame for this long silence over years. I remember the last time I actually engaged you was when you were in ?Sweden and after that our usual discussion went into coma! I am good with what Allah has enable you to achieve. "Spiritual Intelligence: Beyond Mechatronic Engineering......." I pray Allah to be sufficient for you as Mawla and Helper. Mabrook; Congratulations. Prof Abubakr Abefe Sanusi Imam OAU, Ile-Ife"
... Abubakr Abefe SANUSI
"Dear Prof. Aibinu, We met first at IIUM Malaysia where a number of us drank from the fountain of knowledge and virtues and shared the vision of an institution that produced world leaders in all field of human endeavour. No doubt, you have paid your dues and made your alma mata and the ummah proud by contributing your remarkable quota in the upliftment of our society. You have proved to the whole world that inteligence, brillance and smartness is not a prerogative of any race,tribe, colour, nation or religion and that the best of qualitities is the one that is beneficial to the humanity.
I have no doubt that your inaugural lecture would be another pack of service to humanity and pray Allah to guide you through it deliery.
Bit-tawfiq wal-Hidayyah."
... Dr. Abdulqadir Ibrahim Abikan
"With the help of telecommunications technology, Musa handled his position as the PRO of an association from diaspora as if he was next door to everyone on the group . Kudos my dear brother. May Allah makes this a stepping stone to greater heights in this world and hereafter amin."
... Omolaja Hassan
"Prof A.M. Aibinu was my Lecturer since 2013 and i have learnt a lot from him not only as a lecturer but also as a mentor. He is indeed one i a million and my ever lasting memories remain because of his outstanding teaching style, moral support, constructive advises and comments. I am please to have been your student and I pray for Allah's Mercy and Blessings for you and your family for making my academic life an amazing experience."
... Ismaila Lukman
"Having you as my project supervisor was one of my best experiences in FUT, Minna. I can remember when I saw your name as my project supervisor, I was scared because I knew I had to work very hard. You are the most inspiring lecturer and the fact the you believe that "everything you set your mind to do is possible" is just awesome. I can remember when I had to wait for you after series of meetings so you could read my Chapter 1, you just laughed and told be calm down, that it will be fine. Though I didn't believe you then, it really turned out fine. You are an amazing mentor, very hardworking and extremely jovial personality. Congratulations Sir and you deserve it and many more!!!!"
... Aule Maureen Ngodoo
"Congrats Dr Aibinu. The title of your inaugural lecture in linguistically inviting. I have been wandering the relationship between spiritual intelligence and artificial intelligence. May the day come for me and others to know the relationship. What I can say of you is that you are sturbonly intelligent, aggressively seek success, and a doggedly fighter in the cause you believe in. Good coming across you in life. Kudos."
... Jude Terna Kur
"I was amused, impressed and inspired by your teaching prowess; your simplicity and ability to impact knowledge tactically, I can still remember vividly; Interactive Online class and Inspirational video clips most especially the 'Rumble in the Jungle' Just to mention but a few….. Congratulations Sir!"
... AbdulMalik Umaru
"Prof. I heard a lot about you and pressed to meet you, what I heard and what I experience after meeting you are the same. With little or nothing we know you still very much believe in us, you trust us, you always work towards ensuring that we grow, you take us to those levels that are higher than us, you give higher responsibilities to us because you believe we can, you partner with us on small and big projects because you see potentials in us. Prof. I sincerely appreciate you, may the Almighty God continue to grant you success, give you long life and good health and take you to places that are higher. Congratulations Sir."
...MORENIKEJI GBENGA
"Thank you for sharing the good news and I hope it's not too late to congratulate Dr. Musa for his well earned achievement. I had the honour of knowing him during my undergraduate years at IIUM, Malaysia. He is one the most positive person I have ever met. He was a great mentor and like a true brother to many of us. I still remember how he motivated my friend and me to keep trying when our robotic projects didn't work as we had expected. "There is always a way out sister!" is what he used to say. He has always been very supportive and guided us to be a better person throughout our student lives and beyond. I have learnt so much from him and wish him all the best in his future endeavours."
...Aalya
"Professor Musa is an extraordinary human being that has an unbelievable disregard for impossibilities. He is a mentor, a father, a guardian and most impressively, a hands-on teacher. On several occasions I have witnessed him put on an overall and join in on the job, whether it was fixing hug mechanical equipment's for the Nigerian Military, climbing buildings to inspect or fix cables and wiring or simply showing a student how to properly solder components to a board. He never just directs, he leads. Over the past couple of years, I have progressed in my person life and career under his mentorship as have so many people within and outside the shores of this country. His dedication and resolve in creating a positive change in the advancement of science and technology through his research and mentorship has made him a blessing to all."
...Emmanuel Abba
"Salam my brother. Just to wish you a successful inaugural. You are indeed a pride to Islam."
...Ibrahim Oreagba
"This is Fatimah, a friend from OAU.I cannot but drop a word or two.A big congratulations to you my brother. Your passion, your resilience, your drive has been a source of inspiration and motivation. May Allah continue to uphold you in this world and make your hereafter even better. May He bestow long life on you and your family. Wishing u a successful inagural lecture. With love from me and my husband(Abass Sanni)."
...Fatimah Oladejo
"I wish you all the best sir, May Allah continue his blessings on you."
... Dr Musa Alongbija
"Dear Prof Aibinu I am very much happy for you to hear that you have been selected to deliver this auspicious lecture. For sure , delivering such a concise lecture on a vast topic requires high level of intelligence and vast hands on experiences. And you are the person who can deliver it. I encourage all staffs, students, either UG or PG from your reputable institute and from other institutes in Nigeria to grab this golden opportunity to attend and participate in this inaugural lecture series. And I highly recommend for a collaboration research with Prof. Musa in order to use his intelligence and expertise. We , your friends and students from IIUM Malaysia make dua from far, may Allah ease everything. Jazakallah"
... Dr. Athaur Rahman Najeeb
"Baarakallahu feekum. Sir, I love when I hear people (especially muslims) have achieved greatly in their endeavor -may Allah bless the achievements. Please let this achievement impact on the masses beyond the class. We need to indeginize this knowledge. May Allah bless your efforts."
...Akinola Saheed
"Musa is a talented and hardworking individual who's commitment to science and entrepreneurship development - I believe will help with the advancement of technology as a source for the betterment of society. Having worked with him, I believe that Musa's dedication to students and the young generation creates for an infectious positive energy that will be the beacon of light for science and progress of the future".
...Mimi
"Dear prof Aibinu, This is a very good opportunity to have a very dedicated and passionate teacher deliver an inaugural lecture. having been taught and mentored by you, i have no doubt the lecture is going to be very educative. Wishing you a nice outing at the lecture".
...Kafayat Oluwatoyin Shobowale